About Switch
Switch have become one of the most in demand party bands in the country for weddings, private parties and corporate events during the last year. We strive to constantly update our repertoire with new material, focusing on only the best songs of the last 20 years. But we don't forget those timeless classics from the previous decades either. Switch give you the perfect blend between a contemporary sound and those songs you NEED to hear at any event.
Fronted by the fantastic and ever crowd pleasing Naomi on vocals, each song gets the all star treatment. The soulful tones of Aretha Franklin, the girl power of Shania Twain, the powerhouse prowess of Whitney Houston. Naomi can even interject her rapping skills to Lizzo and Sean Paul. Who needs an extra vocalist when Naomi can do it all! To add to the vocal mix, Marv and James shine through with three part harmonies on classics such as "Proud Mary" and "Man! I Feel Like A Woman", along with stacked harmonies on new hits such as "Levitating" and "About Damn Time".
As standard, we perform as a 5 piece line up consisting of 1 lead vocal, 2 backing vocals, bass, drums, keys and guitar. With keys player Marv also providing sampling and additional guitar work, along side drummer Jakes use of clap stacks and electric drum work, Switch can cover a wide sound palette to provide the songs you love as intended, with other songs being transformed into dancefloor fillers.
We perform 2x60 minute sets, with full lighting and PA as standard, with the option to add extras such as an extra hour of live music, acoustic trio sets, instrumental duo sets or a solo jazz piano set. For every moment of your event, Switch have you covered.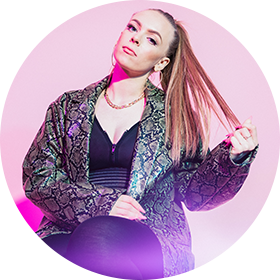 Naomi - Lead Vocals / Tambourine
Naomi is the jaw dropping vocal powerhouse of Switch. Whether it's matching the technical virtuosity of singers such as Christina Aguilera and Whitney Houston, or capturing the emotion of Adele and Alicia Keys, Naomi's performance will make your event simply…unforgettable.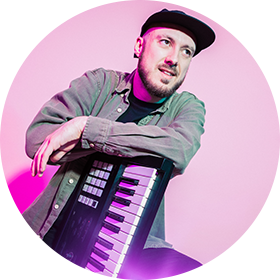 Marv - Keys / Guitar / BVs
Marv is not only our keys player, but our rhythm guitarist and backing vocalist too. It's an often occurrence to see him on all three at once during our shows! With over two decades of experience and performing under his belt, he is our resident music expert.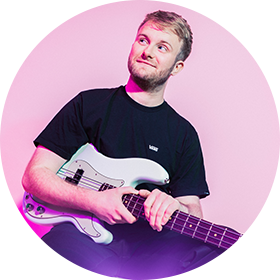 Rob - Bass
Bassist Rob is just at home walking through classic Motown hits as he is dancing through the latest chart toppers. With rock solid timing and his rhythmic melodies providing one half of the air tight rhythm section of Switch, he will get you and your guests up and grooving before you know it.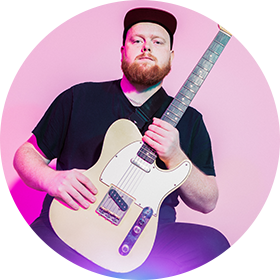 James - Guitar / BVs
James is our guitarist with 10 years of industry experience. He thrives on making every song his own whilst emulating the essence of each track. His influences range from the virtuosic abilities of Ritchie Blackmore all the way to the funk/soul capabilities of Paul Jackson Jr.
Jake - Drums
Providing the essential heartbeat to the rhythm section duo, Drummer Jake explodes and thunders with his inventive fills and grooves, adding a unique nuance to the classics and new hits that Switch play.